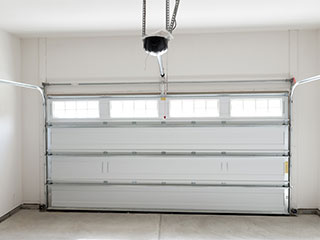 You don't have to be a technology freak to want an electric garage door opener - this has become another feature of modern life we expect today.
Technology Evolves Quickly
The technology of openers changes fast. What you bought about a decade ago may have nearly nothing to do with the current openers on the market today. Luckily, it's often possible to upgrade your existing system with accessories and add-ons as necessary, you may not have to purchase a whole new unit to experience the benefits of recent innovations in this area. Whether this is your first time selecting an electric opener or you're looking to replace or upgrade an older one, we are here to help you make the right choice.
Examine the Opener features
Most openers come with timers, detectors for the automatic turning on of lights, and encrypted technology. Most openers also use a motor with a power ranging from approximately 7 to 12 inch/sec. Make sure the opener you're looking at has these basic features built in.
Check the Safety Standards
It is also critical to choose openers that guarantee you safety. They must have safety sensors and will probably bear a label underlining that they comply with the UL 325 guidelines. This is one of the most important things as you need an opener with a reliable reverse mechanism - you can rest assured that all the openers we supply meet this requirements.
Branded Options are Best
We don't recommend opting for non-branded openers. It's worth investing in known brands such as Liftmaster or Chamberlain to ensure manufacturing standard and warranty. If you want a particularly quiet opener, opt for a belt drive opener as they tend to operate at lower volumes.
Consider Any Other Needs
There are a number of additional supplementary accessories which it is worth considering according to your needs - for example some openers offer remote access so you can operate your garage door from a distance via your smartphone or other device. Further, it is also possible to find openers offering additional security features, such as light sensors that come on when someone is in the vicinity of the garage. It is also always worth considering battery backup - you don't want to be at a loss in the event of a power cut.
Still have questions when it comes to choosing a new opener? Just get in touch with our experts at Garage Door Repair Escondido, we'll be happy to discuss your needs with you.