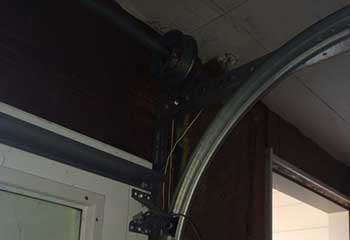 Roller Replacement
Customer Issue: Mr. McCoy grew aware of the fact that his garage door seemed to be slowing over time and even appeared to struggle to move up and down the tracks.
Our Solution: Our experts took precautions to keep the door securely in place with clamping it, as well as disconnecting the opener. We then pried open the tracks to look inside and found that the rollers had become rusted and were breaking down. Our technicians removed these damaged rollers and replaced them before closing up the tracks and assuring smooth door movement.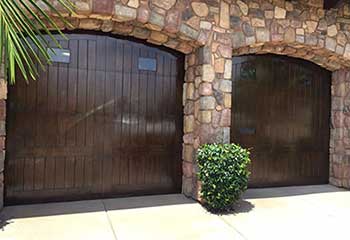 New Garage Door Installation
Customer Issue: Wanted to replace an old garage door with one that had much better aesthetic appeal from the outside.
Our Solution: The customer was thinking about selling the house in a year or two, so his initial idea was to get a real wood door to make it pop. We recommended going with faux wood panels to eliminate the maintenance needs, and recommended a Clopay garage door, from the Canyon Ridge collection to be specific. The customer was happy with the idea and our team returned with his new door and installed it to his complete satisfaction.
Dana Richfield
- Valley Center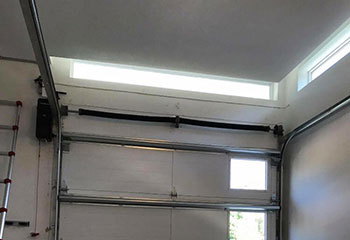 Spring Replacement
Customer Issue: A torsion spring broke during an attempted repair. Fortunately, there were no injuries and only minimal property damage.
Our Solution: Our team took extra precautions while removing the damaged spring, and then installed a new unit of matching dimensions in its place and adjusted its tension to counterbalance the weight of the door. We then checked the lift cables and the bottom of the lower panels to make sure they hadn't sustained too much damage in the accident.
Kimberly Prague
- Hidden Meadows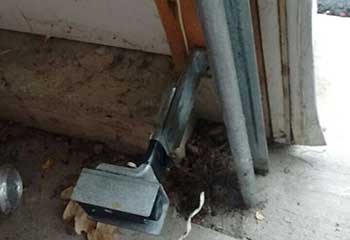 Sensor Alignment
Customer Issue: Misaligned sensors.
Our Solution: After checking this customer's safety sensors we quickly surmised the problem to be that they were detecting a false positive, which meant they were "perceiving" an obstacle that wasn't there. We realigned the sensors to the correct position and the door returned to its obedient form.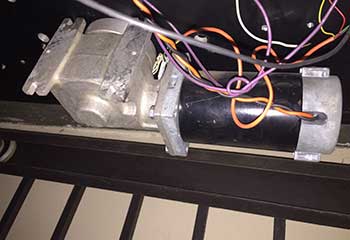 Garage Door Troubleshooting
Customer Issue: Loose electrical wires.
Our Solution: We arrived at this customer's house and immediately began examining his system. While inspecting his Genie PowerMax 1500 opener, we discovered a couple of wires had detached from the circuit board. After quickly reattaching them, we tried the door again and it was fully responsive.
Harold Williamsburg
- San Marcos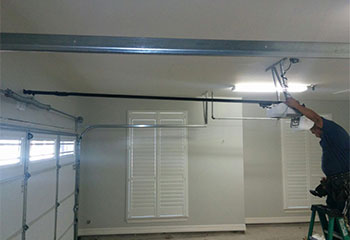 Opener Replacement
Customer Issue: Noisy and old opener.
Our Solution: After arriving at this customer's home, we quickly realized that not only was her opener over a decade and half old, but it was in bad shape too. We replaced it with a belt-drive Craftsman 57918 of the Diehard series, which is known for being ultra-silent.
Rebecca Walsot
- Escondido